Are you interested in having a safe environment for your customers
and avoid losses due to slips and falls from a wet floor after a spill?
If so, the Hurricone is just what you need and it is cordless too. You
can also add sents or smells to the air to encourage your customers
to try your pastries, cakes, pies or other delicious deserts?
The choices are endless!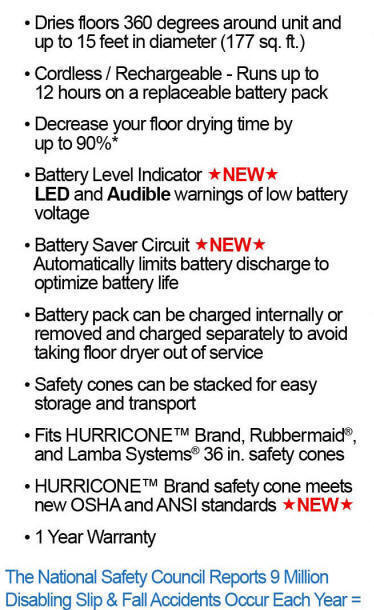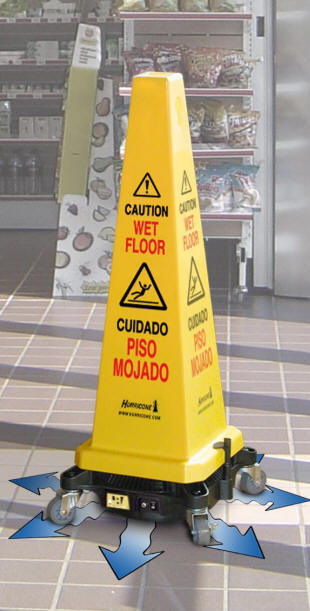 SPECIAL USE! Some customers are adding
scents - like fresh baked bread or donuts or even
apple pie to increase sales - the scents (sky)
the limit! And it works!
Call Us for discounts on larger quantities of any of these items
HURRICONE Brocure HURRICONE - Slip and Fall info!
HURRICONE Owner's Manual VIDEO in wmv or Qicktime