Home
Hurricone Cordless Floor Dryer
Panasonic Scanner Parts
Jerome Bible Art Ministries
TOS Table of Contents
Staber Washing Machines
About Us
Shipping and Returns
Teaching Observation Skills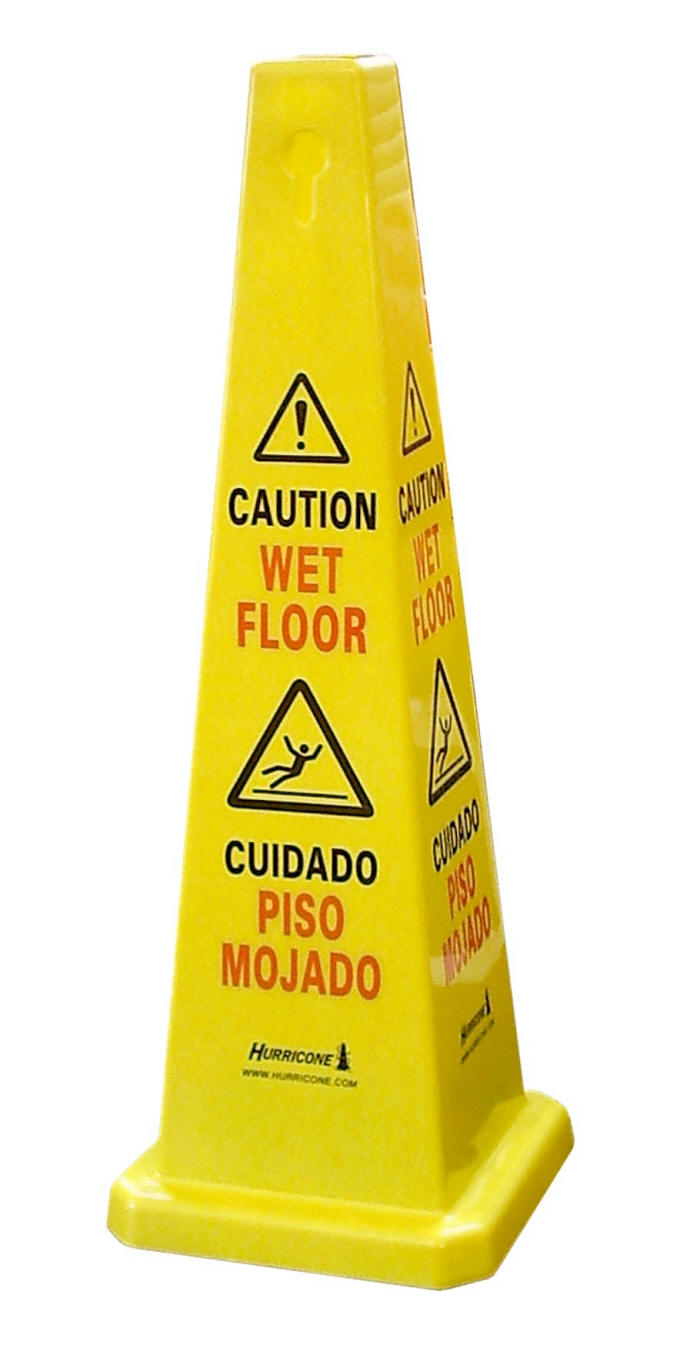 HURRICONE SCWF436 36" Safety Cone - "Caution Wet Floor" - ONLY $40.00 plus shipping of $28 on one or $10 each for qty of 5 call us for your actual quote
The HURRICONE brand 36" four-sided safety cones are compatible with Rubbermaid and Lamba Systems 36" cones. You can stack up to 8 cones on the HURRICONE HUR6000 base which can be used to outline a spill area while the HURRICONE is drying up the area. The HURRICONE brand safety cones meets new OSHA and ANSI standards. These cones are priced VERY competively!
Call Us for discounts on larger quantities of any of these items